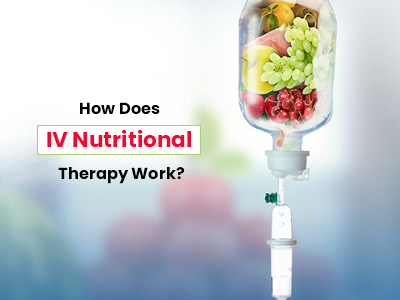 In what types of situations, you prefer IV nutritional therapy? Are you constantly stressing about the future and getting anxious? Do you feel like your diet plans aren't working out for you? Do you constantly feel tired after doing the bare minimum? Do you feel like you get infected by something as simple as a common cold easily?
Nutritional therapy can be a one-stop solution to all your issues. IV (intravenous) nutritional therapy is a form of naturopathy which uses a mechanism of delivering vitamins, electrolytes, minerals, amino acids, and nutrients that your body requires through your veins. It involves identifying the problem and using fluids to tackle the specific problem.
How does IV nutritional therapy work?
IV nutritional therapy uses intravenous fluids to revive your body. When you take a vitamin in the form of pills or gummy bears, your digestive system has to break down the contents of the solid substance before your body can use them, which makes this a slow and inefficient solution. In comparison, IV therapy passes fluids through veins to make sure that your body uses the optimum amount of nutrients directly.
At New Creation Health and Wellness, we have different types of intravenous fluids that are customized for curing different issues. New Creation Health and Wellness' IV nutritional therapy at Richmond, VA, focuses on providing a therapeutic, effective, and relaxing way to identify your problem and cure it hassle-free. To understand this better, here's how IV nutrient therapy helps in minimizing fatigue, weight loss, and a lot more:
IV nutrient therapy for disease prevention –
This process involves passing vitamins and minerals that your body may or may not have a deficit through your veins. The increase in the levels of nutrients in your body will help your body in fighting any illness way better. The boost that IV therapy provides helps your body to combat diseases easily.
IV nutritional therapy for weight loss –
IV nutritional therapy for weight loss is a co-therapy and not a substitute for exercise or workouts. It just uses a combination of hydrating fluids and a formulation of vitamins that focuses on increasing the metabolism rate of your body.
IV infusion therapy for stress management –
IV infusion therapy for stress management uses a blend of hydrating fluids, a good amount of magnesium, and a formulation of vitamins that help in controlling your nerves. Magnesium concentrates on the hypothalamus and regulates your adrenaline, which has a calming effect on your mind and body.
If you need a boost or a healthy push in life, New Creation Health and Wellness's variety of nutritional therapy can take care of you. Contact us to know more about IV nutrient therapy in Fredericksburg, Richmond VA.